Category Archives:
Shopping
So, your boy wants new shoes for summer that makes him cool. But which to buy? There are lots to consider when it comes to choosing new kicks for boys. Right from the style, the age to comfort moms needs to look at everything when purchasing new shoes for their kids.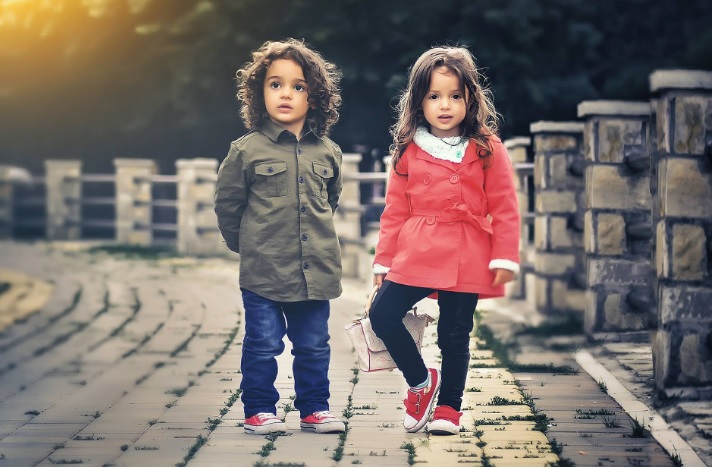 Shopping for clothes online is life's greatest pleasure. But, not all shopping experience is delightful, especially when you find your killer jeans arrived two sizes small or big. Online shopping of women's clothes has its own set of benefits; you don't have to wait in queues in checkout counter, leave your house, or change your clothes. Plus, coupon sites are offering Amazon promo code India today that lets you buy your favourite clothing at discounted rates. But, you must use the following tips for online shopping to avoid getting disappointed with your next online order.
Men's bracelets have taken many forms in recent years. From puka shells after a beach vacation to the so-called folding bracelets forbidden by schools everywhere in the 90s. And also think of the neon plastic bracelets craze from 2004 … and the counterfeit versions that appeared on many wrists worldwide.If you forget those trends for a moment, you will notice that one constant remains – bracelets.bracelet world co will help you to know more about the bracelet fashion.
A bracelet is one of the easiest accessories to wear. A small strap made of leather or beads can give an outfit that extra bit of 'wow', and it can help us to carry out a piece of our personality without having to say a word. It can be a hint to your life outside office hours, or the way to share a certain vibe with the people around you.The key to wearing bracelets is convenience.
If you get that and don't fall prey to any bracelet trend in the world – WWJD, anyone? – or look like you just got off the plane after a month long yoga retreat in Bali.
HOW DO YOU CHOOSE THE RIGHT BRACELET?
Convenience can be achieved with just a few bracelet basics:
• Dimensions and fit
• Overall style
• Know where you are going
DIMENSIONS & FIT
Your bracelet must match your posture in size and have a good fit.Basically it means that you wear a wider bracelet around a somewhat thicker wrist and thinner, narrower bracelets on thinner wrists.
Furthermore, the bracelet must also be tight enough to fit comfortably on your wrist. Some bracelets, such as beaded bracelets on elastic, are only available in one size (one-size-fits-all) and have limited wear, depending on how elastic they are.
A thick, bulky metal bracelet that glides up and down over your arm will show signs of wear faster. Everything with considerable weight must fit well, while lighter bracelets may have more play.
OVERALL STYLE & LOOK
Which look are you going for? That is the key question. Bracelets – and accessories in general – are used to personalize your overall appearance. Think about the message that you want to convey with your style.
Do you remember what we said about convenience? That is what we want to achieve.
A good tip is to keep it natural.
Natural materials such as leather, wood and stone usually last longer and over time often look nicer (vintage). The color of this material is also easier to wear and match with almost any outfit.
Wearing shiny stuff can sometimes quickly look like a hip hop video … but in the wrong way. Avoid this by combining metals with natural elements. Leather, for example, ensures that metal has a masculine look and temperes the whole vibe a bit … in the right way.
Your bracelet shows a message and some people will ask you if there is a specific meaning behind it. Choose a bracelet that suits you and tells your story. Or come up with a story about a trip to Bali, or that you have figured in a 50 Cent video.
KNOW WHERE YOU ARE GOING
Remember: you can also take off a bracelet .
You may have one or two favorites, but you don't have to wear them always and everywhere. Not every bracelet is suitable for all occasions.For many formal contexts, we recommend a thin, discreet single bracelet in a dark color. Or you can, for example, also wear a silver or gold colored necklace that matches the color of your cufflinks.
HOW DO YOU WEAR A BRACELET
Everything looks so easy on Instagram. The problem with copying what we see on social media is that we quickly become 'the guy', the Armband guy. A kind of caricature of a stylish man where, despite the look that you have been given, everyone only sees the number of bracelets on your arm.
THE SIMPLER THE BETTER.
Style and good clothing are about balance (or maybe a little off balance, even better). Consider both wrists as two sides of a classic scale. one can only be slightly heavier than the other. This concept is called visual weight .
You don't want to wear various bracelets on one wrist, and none at all on the other. But you also don't want the exact same thing . unless you want a complete look with chains and chains.
Stand in front of the mirror and view yourself. If in doubt, take off a bracelet. You can always put it on again tomorrow.
Say, 90 percent smart guys prefer innovative timepieces which are multifunctional. To top it all, aesthetic appeal entices them.  So, on an average basis, 80 percent people like Zenith watches which are emotionally attached with the new generation.
In this connection, Zenith Defy Xtreme timepiece stays ahead over its predecessors.
Shopping for jewelry is often challenging for ladies. Sometimes, we get so overwhelmed by a large collection of necklaces that we end up making purchases that we regret later. Whether you are looking for the latest locket for girls or the gold pendant sets, you need to consider the design and quality of the jewellery before making a purchase.

Farming is full of advantages if done smartly and that's what farmer app help you with. With the help of these apps, farmers can now easily get their hands on products that they need for crop that is greater and better in quantity and quality respectively. For a satisfactory harvest, farmers have to depend on many things. The most essential thing is seeds which have to be of great quality, then fertilizers and pesticides which have to be equally efficient to support the growth of crop.
The battle for your wrist is on, and in this quest, there is no end to the many manufacturers who have jumped into the battle to claim the most number of loyal followers. This being said, with the strident improvements made each day in the world of watches, there is certainly no dearth of choice for the man of fashion – or for the man who focuses heavily on functionality and convenience above just something that looks good.
For almost every sophisticated man, a watch is perhaps his primary piece of jewelry. This is why the choice of a proper watch is almost literally put through the fire. So if you're planning to buy a wrist watch either for yourself or for that special man in your life, this guide will help you choose one that is worth your money and that can be worn with pride.
What previously used to be small piece of yellow or pink slip of paper used in school/college/office canteens or food queues for any event, functions today decides the way we shop online! Yes, the word here is coupons. And considering the fact that the world is swearing by coupons, one can say that its "coupon-mania" that the online shoppers are delightfully afflicted by. Check-out the deals, discounts and promo coupon codes in websites like HappySale and you'll know what we are talking about!
Recently, the prominence of coupons and the fabulous deals that come with the package have changed the shopping trends in a huge way! Here's how.
There are different questions that you need to ask yourself as you embark on becoming more fashionable. A full-length mirror and open mind will begin your journey towards knowing the things you like or dislike about your appearance.
Watches in a man's wrist has an effect on an individual with whom he goes to meet. This can once in a while point the status of a man and now and again their demeanor. In this way, knowing the best brands on the planet can keep you a stage in front of others.