Top 5 NDA Coaching Institutes in India
Many aspiring students are gunning for this year's NDA exam, a bi-annual exam conducted by the Union Public Service Commission. This exam determines a student's capabilities to join the National Defence Academy, the premiere joint defence service training college in India. From there, cadets are trained to serve in the various branches of the Indian Armed Forces.
Some students choose to tackle the exams by themselves, preparing materials and studying topics well in advance of the exams. Others choose to enroll in an NDA Coaching Institute for an extra layer of security with their chances of admission. Being quite a difficult test, students must prepare intensely should they want to pass in one try. There are various parts to passing an NDA exam like written exam, personal interview, and physical training. Aspirants must excel in each of these parts and then only are they selected to be part of defence services as officers.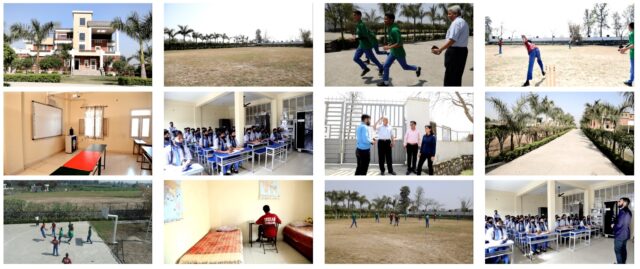 To aid aspirants in their exams, we've compiled a list of the top 5 NDA coaching institutes in India. Hopefully, this list will help you figure out which institution serves your needs best.
Indian Defence Academy
First on our list is the Indian Defence Academy, oftentimes called the NDA Coaching Institute in the city of Dehradun. Founded by a group of highly experienced teachers, the IDA has created a solid foundation of new cadets ready and able to serve in the country's armed forces.
The institution focuses on coaching students for the following exams: the NDA, CDS, AFCAT, OTA,  Air Force XY, SSB Interviews, and many others. Their staff is composed of former IAF staff and  With an approach that attracts around 5,000 new aspirants every year, they're definitely a sound choice for those looking for an NDA Coaching Institution. They have a track record of one of the best defence exams results. Indian Defence Academy has been consistently ranked as the best defence academy in dehradun by multiple sources.
The Lakshya Academy
A famous institution that is known for producing some of the best cadets in Lucknow. They offer both online and offline coaching sessions and are specialized in providing guidance to students going for the NDA, AFCAT, and even the CDS exams. Along with that, students are given valuable tips for when they get to the interview portion of the exams.
The curriculum they offer within their institution is based on the belief that complete preparation is needed for all elements of the NDA exam. High-end study materials such as booklets and online review guides are made available to all aspirants. Lastly, the Academy offers various classes and activities to foster a sense of discipline and responsibility among the cadets.
Nimbus Defence Academy
Located in the city of Chandigarh, the Nimbus Defence Academy is well-known for its professionalism in producing quality cadets. Through a thorough program that allows for students to blossom, their institution has achieved a high selection rate of 60% across all clients during the NDA written exams.
All classes are conducted by an experienced roster of staff, including several high-ranking members of the Indian Armed Forces such as Col. Arvind Kumar and Col. RBS Kanwar. Each discussion is recorded and posted for students to access through a mobile application. This allows for online and offline study materials available for the cadet all throughout their study period.
Target Defence Academy
Also located in the city of Lucknow, India, the Target Defence Academy offers cadets the platform and tools needed to reach the best of their abilities. A strict and structured curriculum is important for students to focus on, something that this academy provides to all its students.
Tara Institute
Our final suggestion involves the Tara Institute and its quality-assured coaching methods for the NDA and other military entrance exams. They ensure that all cadets have ample capabilities when it comes to reasoning, organization, adaptability, and teamwork skills. All students are put through rigorous processes, training both mind and body to serve their country.
With many of its staff dedicated to training the future of the country, you'll be able to rely on Tara Institute's educational services.