Category Archives:
Art & Home Decor
Managing bills and deadlines is a constant struggle of modern life. While many customers struggle with missed payments and various reminders most of us have accepted it as a part and parcel of life. Whether you are managing a DTH account which has to be recharged every month or a postpaid account which generates a bill periodically, you have to admit that it would have been much more convenient to just get one bill for all accounts that you have and take care of that on a monthly basis.
There is good news around the corners as the rumored "One Airtel" plan from the telecom giant Airtel is rumored to be launched soon. Media sources claim that the plan will provide relief to customers who avail various Airtel services such as Airtel Broadband, Airtel postpaid and Airtel DTH accounts but have to pay for them separately. While there are no announcements from the Airtel yet, experts believe that it will soon be.
Every form of contact with customers and clients is digitalized these days. But one essential paper item that is essential for a business is a business card. Though they are getting digitized too, the power a paper business card has is unbeatable.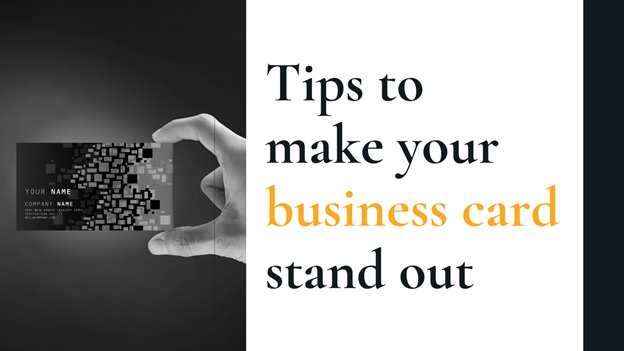 When you meet a new client or prospects, you want them to remember you and your brand when they need specific services. The trick here is to create a business card that is impressive enough to leave a mark on the recipient's mind. If your visiting card is lightweight, doesn't have details, or uses a low quality of the print, no one will remember it.
If you have been suffering from anxiety, we are going to share with you a few tips that you can use to reduce your anxiety level.

Not all owners know this, but there are several sources of stench at home that could inconvenience you. Neglecting to identify, check, and clean these areas might not only disgust the inhabitants of the house but compromise their health. Besides the obvious toilet, spaces that can easily get stinky include the kitchen, living room, pet corner, and smoking area.
This is can be attributed to how these areas get exposed regularly to food waste, cigarette smoke, pet stains, and accidental spills. If you're a busy parent that has to handle work and children or a young professional preoccupied with your career, it might be hard to keep track of this odor concern. Still, it's important to remember that home sanitation leads to cleanliness and uncompromised health.
If you're looking for ways to give your kitchen a makeover, chances are you already have something in mind for it.
You may have taken inspiration from social media or magazines. But, not every option will be feasible. In this article, we will list pointers that you should keep in mind before you set out to revamp your kitchen.
Gold-plated jewellery is just as delightful as traditional gold or silver one. There are many supporters of this type of jewellery, but does everyone of them know how to care it and deal with it every day? It is well-known that precious metals have the advantage of being long-lived compared to gold-plated jewellery.
Is this the reason to give up gold-plated accessories that are cheaper and look stunning? Of course, it is not, if you know how to care it to enjoy it for a long time. This article will provide you some essential tips that may be useful in order to taking care of the gold-plated jewellery to have the ability to enjoy it for a very long time without spending a fortune.
The logo becomes part of the most influential marketing strategies because people most likely identify products' company after a series of noticing due to the notable logo.  It cannot be denied that the power of the logo, which is to distinguish your company from any other competitors, is effective.
Many people already look at the brand's logo whenever they go to shopping malls or even just looking for a beautiful product that soon they will be purchasing.
A bathroom is perhaps one of the most underappreciated parts of your home. This is the place where you wash and get fresh every day, and yet many of you forget to include it in your home décor ideas. If you have just bought a new home or you shifted into one, you must avoid this mistake and make your bathroom memorable.
E-commerce has included everything in it, from clothes to electronics, books, household articles and anything you can think of. This burgeoning surge of electronic shopping has also incorporated farming products now. It has been a part of e-commerce giants in developed countries for very long. In India, it is now possible or farmers to buy seeds, fertilizers, pesticides and other tools as they are getting access to smartphones and internet.
Therefore, we have made a list of top 10 online seed providers in India to make it easy for farmers to choose.
Farmkey
Farmkey has emerged as the most widely accessible app which provides a broad range of items needed for farming. It includes everything from seeds to equipments for our farmers. They have funneled their services on keeping a wide variety of seeds as there is also a great variety of farming in India. From vegetables to cereal, flower and fodder they have everything that a farmer may require. With a humongous collection of seeds, they are able to fulfill the needs of Indian farmers.
For many people today, the idea of leaving employment and operating a business from home is ideal – you do not have a boss breathing down your neck because of deadlines, you do not have to wake up in the wee hours of the morning just to arrive before rush hour begins, and so on.
Even though working from the comfort of your home is a highly rewarding experience, you need to remember some basic rules about it. It is easy to be distracted due to multiple factors when you are in the house, whether the distractions originate from home, your computer, or other reasons.