Top 5 Designing Institute in India
What is Design? Design is a career stream that interested students can pursue at undergraduate, postgraduate, or Ph.D. level to become designers in a specific field. Designing as a career option is highly popular among those students who have a creative flair. What makes the designing field even bigger and better is the offers and opportunities this field offers is multiple and huge for those who have different talents, skills, and educational backgrounds.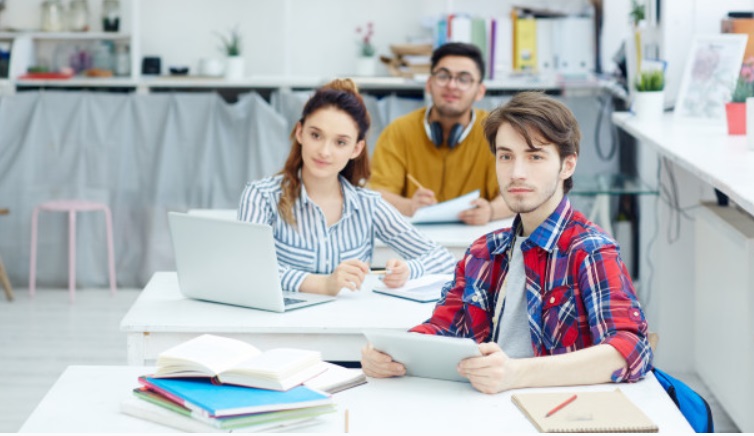 To pursue a career in the designing field, there is no compulsion of any particular subject. This means that anybody with any educational qualification has the full freedom to pursue their career in the design institutes in India if they have the much-needed skills and qualities.
Individuals who are interested can pursue under graduation, post-graduation, and Ph.D. design courses in the specific fields which are industrial design, interior design, fashion design, web design, textile design, apparel design, jewelry design, graphic design, product design, furniture design, and many more. 
Popular Design Specialization: 
Graphic Designing 

Fashion Designing 

Interior Designing 

Product Designing 

Jewelry Designing
Design Eligibility and Entrance Exams
For the UG and PG level, the basic eligibility criteria for the designing courses are as follows: 
UG Course: Candidates from any stream Science, Commerce, Art, can apply for admission in a UG design course. The only and basic eligibility criteria are that the candidates have to complete 10+2 from a well-known board with passing marks.
PG Courses: It is crucial that candidates should be graduated from a well-known college or institute to get admission to a PG level design course. For taking admissions at the post-graduation level, mostly institutes prefer students who are graduates with a bachelor's degree in design stream only. Though, the interested students who are from other streams are sometimes eligible for admission in a PG design course if they have the required skill-set and qualification.
Desired Design Qualities 
In the design stream, candidates need to have a creative flair and good observation quality. The qualities a candidate should have are as follows:

Good communication skills

Good sketching skills

Creative and artistic taste

Good observation

Knowledge of colors, shades, and tones 

Innovative 

Imagination Power

Goal-oriented 

Eyes for details
Popular Entrance Exams
Famous design institutes in India offer admission to candidates in this field, provided by them based on candidates performance in the below-mentioned tests or rounds:
Design aptitude test

Studio test/ group discussion (GD) round

Personal interview or portfolio round
Read Also:- Careers for the pupils having creative flair.
Top 5 design institutes in India
IICD:

The first in the list of top 5 design institutes in India Indian Institute of craft and design was established in the year of 1995. The institute provides both undergraduate and postgraduate courses in the designing field. The famous designing courses offered by IICD are soft material design, hard material design, fired material design, and fashion designing. 
National Institute of Design (NID):

NID is one of the most popular design institutes in India that offers varieties of courses related to design. It was established in 1961, and it has been a center of education for those who are highly interested in the designing field. The NID campus is extended across the country in cities such as Ahmedabad, Gandhinagar, and Bangalore. The institute offers under graduation, post-graduation, and a diploma in designing courses.

Symbiosis Institute of Design: Symbiosis Institute of Design is a Constituent of Symbiosis International Deemed University, and established in 1965, communication design, industrial design, fashion design, and textile design are some of the popular undergraduate programs offered by Symbiosis Institute of Design.

MIT Institute of Design:

MIT institute of design is best known for its collaborations with international design schools. It was founded in 2006 by Maharashtra Academy of Engineering & Education Research. Along with international collaboration, MIT's most famous courses are industrial design, graphic design,  communication design, and 4 years BDs in transportation design.

Pearl Academy Of Fashion:

This renowned fashion institute is famous for fashion designing courses. The institute conducts its entrance exam for admission in various PG and UG programs, and also the institute has 5 admission cycles conducted at a different time of the year. The design courses offered by Pearl Academy are communication design, fashion designing, fashion styling, product and lifestyle design, global luxury brand management,  interior designing.