How To Submit Website to Google
Google Webmaster Tools is a free web service by Google search engine for webmasters to review indexing status and optimize visibility of their websites. If you are new for Google Webmaster Tools and want to add your site here is a tutorial that will teach you how you can start this service :
Step 1 : Search this option from Google search engine.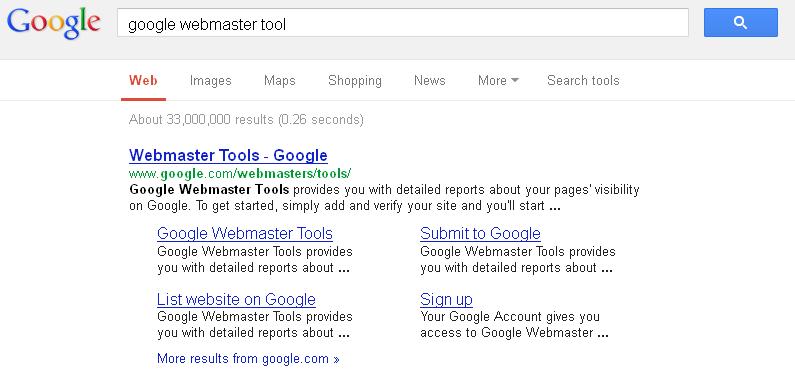 Step 2 : Add you site : Enter the URL of a site that you want to manage.

Step 3 : There is two option to verify your website as recommended method and alternate method, choose one from them.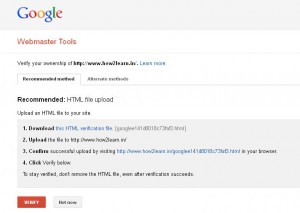 Step 4 : Alternate methods is most popular option by webmasters thats why we are sharing with this.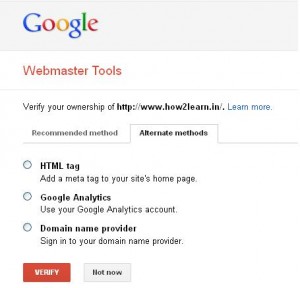 Step 5 : Click on radio button of HTML tag, now copy the code and past in header part of your website.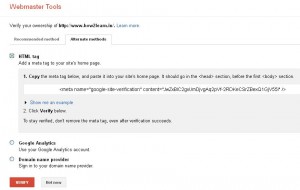 Thanks to review the tutorial.