5 Things You Should Know Before Hire Cryptocurrency Marketing Agency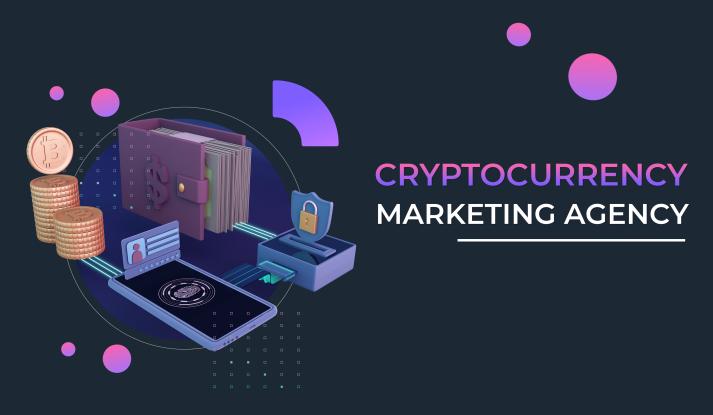 ICO has emerged as a boon for every entrepreneur who wants to achieve some big milestones in fund-raising. In a very little time, this method has become very popular and rewarding as well. And the good thing is, any venture can make it happen by associating with a proficient cryptocurrency marketing agency.
Through this far-reaching marketing method, it is possible for a project to outdo its competitors very easily. However, it would require a massive campaign that reaches a large number of investors across the globe.
Making it happen could seem a hard task but it could become very easy when you are working with skilled people. When you are working with experts, it gets easier for you to work on different things easily. Also, you are one step ahead when it comes to optimizing resources and money.
In this article, we'll learn the basics of hiring a crypto marketing agency, so here are the 5 things that you need to know before such a service provider.
1. Experience & Portfolio
There are so many service providers in this domain now and everyone claims to be an expert. Things could get a little misleading if you aren't thorough with their work. You need to check the previous works of the service provider and also ensure that it's done by them.
After going through this practice, it would be easy for you to make a decision and to work on it the right way. Once you are through with the portfolio, you can see the current position of the projects that the marketing agency has worked on.
2. Modus Operandi
After checking the project, the next thing is finding out how the results were achieved. There are many companies that don't flinch before deploying some invalid methods of marketing. You need to make sure that the company is doing everything in the right way.
Once you are sure about it, you can take the next step and talk about your own strategy. And in case you find anything fishy, it is best to talk to other providers. Remember, it's very important to market your project in a legitimate manner.
3. Discern The Marketing Approach
Different marketers take different approaches to marketing and everything works if it suits the project and is executed in the right manner. So you need to figure out if their way of promotion suit your project or not. You need to make sure that the methods are hitting home with your target audiences.
Depending on the nature and size of your project, you need to choose a marketing agency. After examining the portfolio and ways of working, you will be able to determine how efficiently the provider would promote your project.
4. Find The Creative Spot
It is very important that the marketing campaign is run in an engaging manner. This is achieved when the marketers do something out of the box and make your idea noticeable. While checking the previous work, you need to gauge the ability of the agency to do the creative work.
With a distinct marketing campaign, the chances of success are increased easily. Also, you get to bring a very productive approach that takes your startup to the apex of its niche. All of this can be achieved if the methods are relevant and rewarding.
5. Timely Reports & Transparency
When you are working with a third-party service provider, it is a must that you receive timely reports of the work. Besides that, the service provider has to maintain full transparency in their marketing activities and must get everything checked before publishing.
This would keep you ahead and allow you to make changes in the activities when you want. Through such a campaign, it is easy to monitor the progress of your marketing and assess the efficacy with different parameters.
Having taken care of the aforementioned things, it is easier for every ICO project to accomplish big milestones. Also, you will be able to streamline the whole process of crowdfunding when the marketing is right. It would push you towards perfection at every front.
What makes Crypto Promoters the best choice for your crypto project?
Crypto Promoters sees every token-based venture as a unique endeavour. We spend time and focus on identifying the USPs of the project. Also, we put the effort into airing all the merits of your project and ensuring that they become conspicuous to everyone.
We are experts who don't compromise at any front and make the campaign flawless. Also, we have the potential for bringing the best out of every project and we make it happen with expertise. We make every ICO a massive success and materialize the vision of the entrepreneurs.
Make your ICO a phenomenal success. Talk to our experts Telegram